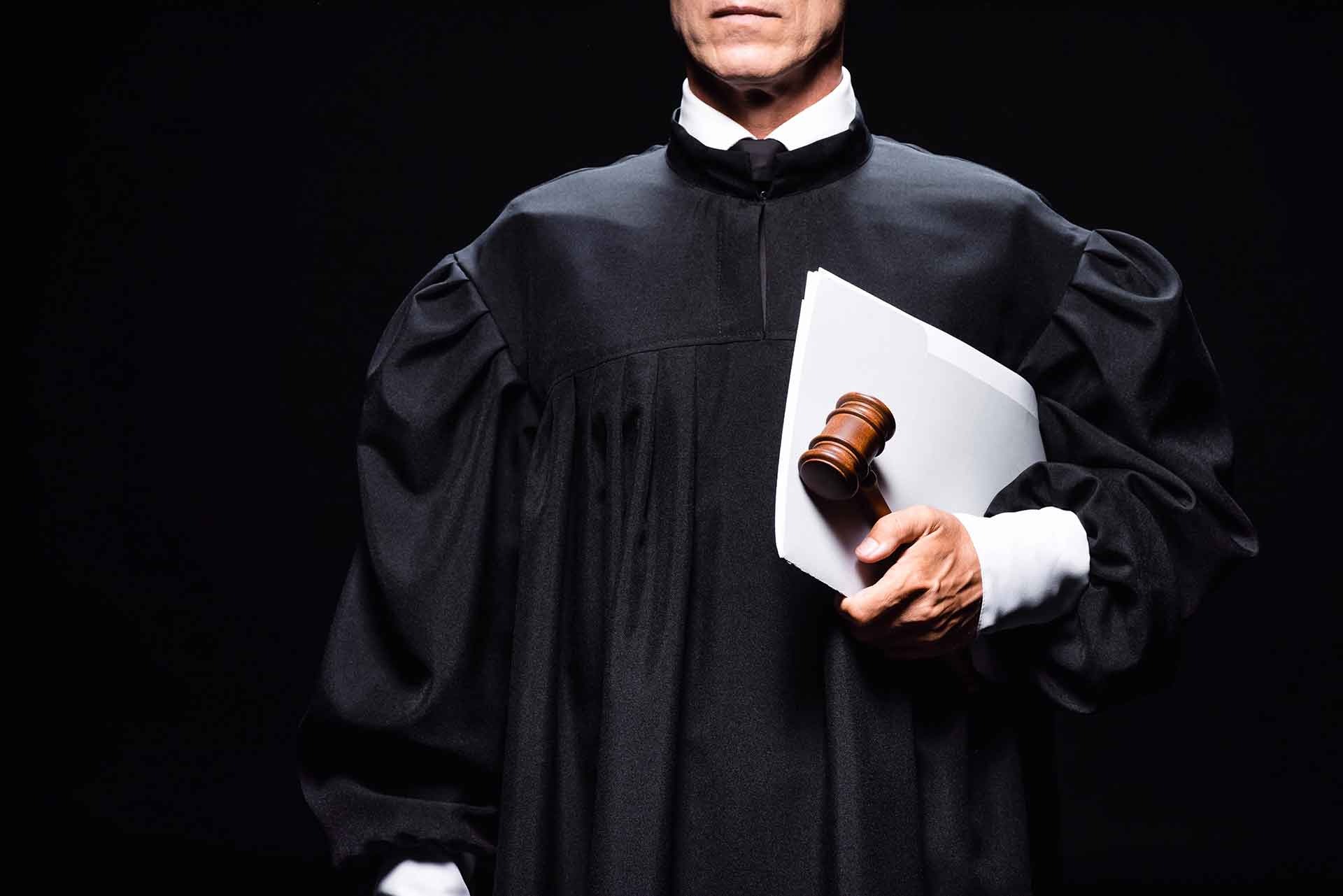 1. privacy statement criminal law
2. privacy statement violation criminal law
3. criminal law privacy statement violation
Weening Strafrechtadvocaten B.V. (hereinafter referred to as "Weening Strafrechtadvocaten") is the controller of personal data processing as reflected in this privacy statement. Weening Strafrechtadvocaten respects your privacy and ensures that you can entrust your personal data to Weening Strafrechtadvocaten. In this privacy statement we inform you about this.
During your dealings with Weening Criminal Lawyers, data about you is collected and processed. This data allows us to identify you as a person. Therefore, these are "personal data. All information about which personal data Weening Criminal Lawyers processes and how Weening Criminal Lawyers handles this in a correct manner, you can find below.
By using the (mobile) website, app and other products and services of Weening Strafrechtadvocaten, you agree that this privacy statement applies to the personal data processed by Weening Strafrechtadvocaten.
This privacy statement applies to all persons from whom Weening Strafrechtadvocaten processes personal data, with the exception of persons employed by Weening Strafrechtadvocaten.
This Privacy Statement applies to:
Clients of Weening Criminal Lawyers;
Potential clients with whom Weening Criminal Lawyers has made or intends to make contact;
Visitors to the website of Weening Criminal Lawyers;
Recipients of newsletters and commercial emails from Weening Criminal Lawyers;
All other persons who contact Weening Criminal Lawyers or from whom Weening Criminal Lawyers processes personal data.
This Privacy Statement does not apply to partners, employees, temporary workers, apprentices, student interns, and job applicants.
2. Personal information held by Weening Criminal Lawyers
The following information may be collected and processed by Weening Criminal Lawyers in a variety of ways.
2.1. Information you provide directly to Weening Criminal Lawyers
Identification and contact information: name, first name, address and residence, e-mail address, telephone number, gender, date of birth, place of birth and IP address;
Financial information: bank account number, BIC code, account holder name, etc.;
Complaints or feedback regarding your experience with Weening criminal lawyers, comments, suggestions, testimonials and any other feedback;
Other data exchanged, communicated and shared by you via the Weening Criminal Lawyers (mobile) website, application and the like.
2.2. Data you provide by using the (mobile) website or app
When you use the (mobile) website or app of Weening Strafrechtadvocaten, the following information may be processed: pages visited, searches and IP address through cookies and data you enter yourself on the website or in the app.
2.3. Data from other sources
Weening Criminal Lawyers may also collect and process data through other sources, including purchasing or renting data collected by vendors who specialize in this area, partners of Weening Criminal Lawyers, public sources, social media, etc. The use of social media channels will be subject to the rules and preference settings of these providers, both to you and to Weening criminal lawyers.
Our website may contain links to other websites. These websites may not be operated by Weening Criminal Lawyers and may have their own privacy statements or policies. Weening Criminal Lawyers strongly encourages you to read them and cannot take responsibility for these third-party websites.
2.4. Special and/or sensitive personal data processed by Weening Strafrechtadvocaten
Weening Criminal Lawyers processes the following special and/or sensitive personal data about you:
Citizen Service Number (BSN);
Health (as appropriate, if relevant to representing your interests);
Data of persons under 16 years of age (as appropriate, if relevant to the representation of your interests);
Miscellaneous financial and tax information (as appropriate, if relevant to representing your interests);
Criminal documentation (as appropriate, if relevant to representing your interests).
3. For what purpose and on what basis Weening Strafrechtadvocaten processes personal data
It is possible to file a notice of complaint with the court against the decision to withhold the driver's license. That notice of complaint requests the return of the driver's license until the substantive hearing of your case. The judge will hear this complaint at the hearing. Here, you and your attorney also the opportunity to explain your position, such as why you need your driver's license for work. The judge will make a decision immediately. By contacting an attorney quickly, the certificate can be filed quickly and the judge can make a quick decision on your case.
Personal data are processed by Weening Criminal Lawyers for the following purposes:
The performance of an agreement in which you have instructed us to provide legal services by our lawyers. If you assign a case to a lawyer, at least your contact information will be requested in the process. Other personal data may also be necessary for handling the case, depending on the nature of the case;
Handling your payment;
Collecting funds and taking collection measures;
Compliance with legal obligations. The Money Laundering and Terrorist Financing Prevention Act (WWFT) requires lawyers to obtain and record certain information. These include a copy of proof of identity (passport);
Maintaining contact with you. Your contact information is maintained in our customer system and may be used for such purposes as sending newsletters, updates, invitations to events and seminars, and sending information you have requested from us;
The continuous improvement, maintenance and optimization of our services, (mobile) website, application and its security, as well as the optimization of general, commercial and marketing strategies of Weening criminal lawyers;
Other specific purposes for which consent may be requested separately.
3.1. Analysis of data
We believe it is important to approach you with information that is relevant to you. To make this possible, we combine and analyze the personal data available to us. On this basis, we determine which information and channels are relevant and which moments are most suitable for providing information or establishing contact. In marketing campaigns, we do not process any special personal data or confidential data protected by the professional secrecy of lawyers. Should we wish to create a personal, individual client profile of you, we will ask for your prior consent. Should you later wish to withdraw this consent, this is possible at any time.
3.2. We analyze the following data:
Interaction Data: Personal data obtained from contact between Weening Criminal Lawyers and you. For example, about your use of our website or supported applications. This includes offline interactions, such as how often there is contact between Weening Criminal Lawyers and you;
Conducting and analyzing client satisfaction surveys: sometimes we ask clients to participate in a client satisfaction survey. This is done through an online questionnaire. Participation in this is voluntary.
Behavioral Data: Personal data that Weening Criminal Lawyers processes about your behavior, such as your opinions, wishes, preferences and needs. We can derive this data, for example, from your surfing behavior on our website, reading our newsletters or because you have requested information, but also through telephone calls and e-mail contact with our staff. We collect and use information obtained through tracking cookies only with your consent, which you can revoke at any time. See also our cookie statement;
Producing user statistics: the website's user statistics enable us to obtain a picture of, among other things, the number of visitors, the duration of the visit, which parts of the website are viewed and the click behavior. We use the information obtained to improve the website.
4. Legal basis for processing.
Weening Criminal Lawyers processes personal data on one of the following legal grounds:
Consent: your explicit consent to the processing of your personal data for one or more specific purposes. If personal data is processed pursuant to consent, we will ask you separately. Failure to provide such consent may mean that we may not, or may not properly, be able to represent your interests;
Agreement: on the basis of a contract or leading up to the conclusion of a contract;
Legal obligation;
Justified interest:

Bringing to your attention news and events originating from our office (if there is an existing client relationship);
Protecting our financial interests;
Improving our services;
Security and management of our systems.
Weening Criminal Lawyers will not retain your data longer than necessary for processing, taking into account contractual and legal obligations. If you are a client of the firm, we will keep your file for 15 years. This - among other things - in order to comply with our tax retention obligation and revisions. After that, your file destroyed. If you contacted the office but did not become a client, we will retain your information for up to 12 months.
Weening Strafrechtadvocaten may engage service providers (processors) for processing your personal data who process personal data exclusively on our behalf. We conclude a processing agreement with these processors that meets the requirements set by the General Data Protection Regulation (AVG).
For example, we work with IT service providers who support us in keeping our systems secure and stable. These are examples of parties that qualify as processors within the meaning of the General Data Protection Regulation (AVG).
7. Sharing personal data with third parties.
Your personal data will only be released in accordance with this privacy statement and / or if required by law and / or pursuant to a court order. Weening Criminal Lawyers will make reasonable efforts to inform you in advance, unless this is subject to legal restrictions.
Finally, personal data can also be anonymized and shared with third parties. In this case, you will never be identifiable from this anonymized data.
8. Transfer outside the (European Economic Area) EEA.
It may sometimes be necessary to transfer your personal data to parties located outside the European Economic Area (EEA). This may be necessary -depending on the circumstances of the case- when your file is handled by a lawyer, notary or tax specialist.
Every person can exercise certain rights under the law regarding his or her personal data. You have the right to access, rectify and delete personal data. You can also object to the use of your data or request that it be restricted. In certain cases, you can even request your data and take it to another party. For all these questions, please contact us at 088 933 6464 or info@weening.net.
To make sure that the request for inspection is made by you, we ask you to send a copy of your ID with the request. In this copy, black out your passport photo, MRZ (machine readable zone, the strip of numbers at the bottom of the passport), passport number and Citizen Service Number (BSN). This is to protect your privacy. We will respond to your request as soon as possible, but within four weeks.
You also have the right to file a complaint with the supervisory authority: Autoriteit Persoonsgegevens, Bezuidenhoutseweg 30, 2594 AV The Hague, Tel: 0900 - 2001 201.
To protect your personal data in the best possible way, Weening Criminal Lawyers takes all reasonable measures to prevent the loss, misuse, disclosure, unauthorized access or alteration of personal data. Both technical and organizational measures are taken to provide an adequate level of security.
11. Minors (children under 16 years of age).
Weening Criminal Lawyers never knowingly collects or processes personal data of minors without the consent of a parent or guardian, which must be given in order to use the (mobile) website, application, etc. of Weening Criminal Lawyers and to exercise subsequent rights with respect to the minor's data.
If personal data of minors would nevertheless be processed in good faith, Weening Criminal Lawyers will delete them from its files as soon as possible after becoming aware of this.
12. Automated decision-making
Weening Criminal Lawyers does not make decisions about matters that (significantly) affect individuals on the basis of automated processing. These are decisions that are made by computer programs or systems, without a person (eg an employee of Weening Criminal Lawyers) between them.
If after reading this privacy statement you still have questions about how Weening Strafrechtadvocaten handles personal data, if you would like to make use of your rights mentioned in this privacy statement under the General Data Protection Regulation (AVG) or other laws and regulations on personal data, or if you would like to file a complaint about the use of your personal data, you can reach us via the following contact information:
Weening Criminal Lawyers B.V.
Wilhelminasingel 97, 6221 BH Maastricht
info@weening.net
088 933 6464
www.strafrechtadvocaten.nl
Weening Criminal Lawyers reserves the right to modify this privacy statement at any time. You can always find the applicable version on the website of Weening Criminal Lawyers.